EUSB to SPI bus Kit
EID's universal serial bus (EUSB) to SPI bus kit is an Electronics kit that allows you to connect your personal computer (PC) Universal serial port to SPI bus components.
The kit is based on Cypress integrated circuit (IC), the CY7C63001.
Note: The CY7C63001 IC is Universal Serial Bus (USB) RISC type Micro-controller. It conforms to USB 1.5 Mbps specification, version 1.1. See USB specifications at www.usb.org for more details, or click here to download the the CY7C63001 chip data-sheet.
No need for external Power supply! The board is powered directly from your PC.
This unique kit design provides you with ability to wire your wires easily via terminal blocks (5). You will be able to monitor SPI components such as temperature sensors, EEPROM etc. directly from the PC
Please note: EUSB wire (USB cable) is sold separately.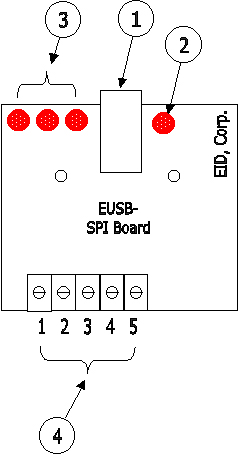 1. EUSB connector (connect your cable between the connector and your PC)
2. LED Power indicator
3. SPI status (From the left SPI-D-In, SPI-D-out, SPI-Clk) or general use LEDs
4. SPI connector (Pin 1 SPI-D-In, Pin 2 GND, Pin 3 SPI-D-Out, Pin 4 SPI-CLK, Pin 5 +5VDC)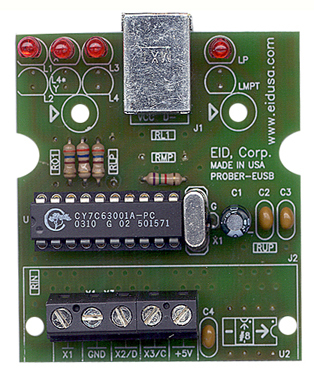 Kit Includes:
Schematic: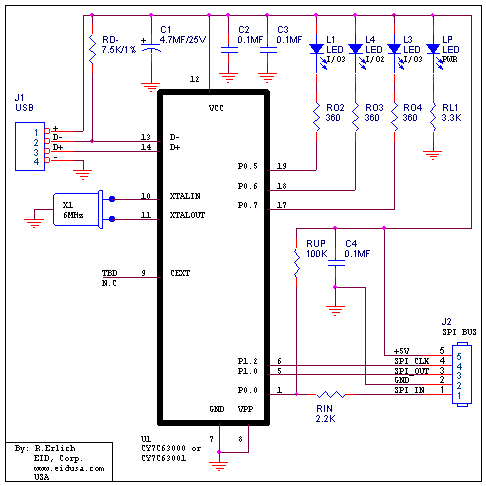 ---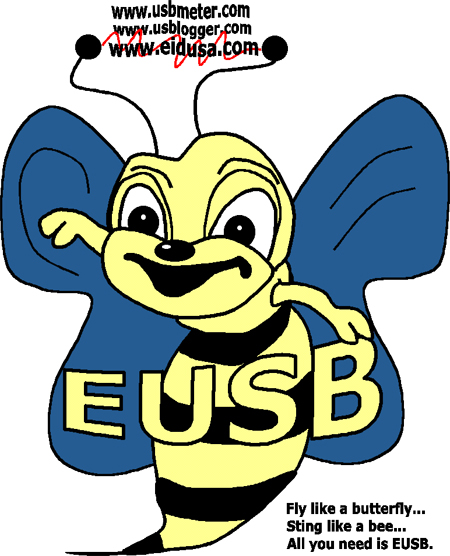 ---